CCA Frequently Asked Questions
Membership
Who is CCA Membership for?
---
CCA Membership can be for any athlete, parent, coach, gym owner and organisation. We have content and membership types for everyone based on your needs:
ATHLETES & PARENTS:

CCA Athlete Membership is perfect for you to access our videos, guides and workouts.

COACHES:

CCA Coach Membership is perfect for you to access all our resources, certification modules and complete your CCA Gold Certification.

DANCE & FITNESS INSTRUCTORS:

For you, we have the CHEER PRO Dance Fitness certification course to give you all the tools to kickstart your cheer dance & fitness journey.

TEAMS:

To receive significant discounts on your full team access, get a TEAM membership.

GYMS/ ORGANISATIONS:

Contact us for bespoke solutions and multiple staff access.
SEE ALL MEMBERSHIP OPTIONS
---
What do I get with CCA Membership?
---
Depending on the type of membership, you access different aspects of the CCA Member area:
Athlete membership:

access all our videos, guides, workouts.

Coach membership:

in addition, you can

access all our e-learning, course modules, posters, coaches toolkits, receive 1-2-1 support and license to screen our workouts.

Team memberships:

discounted athlete and coach access

Organisation/Gym memberships:

Contact us for bespoke solutions and staff access
---
How do I access your videos & resources?
---
Sign up to CCA Membership (as an Athlete, Coach, Team or Organisation). Once you're set up, you can access the member area from our website or on your mobile phone via Instagram @CheerConditioning.Academy
---
I'm a seasoned coach / athlete:
---
Great! Our resources, videos, guides and resources are designed to develop your knowledge and skills further. Our #BodyBeforeSkill, INTENSITY Cheer Conditioning and CCA Gold Modules & Certification are perfect for your level of experience.
---
I'm new to cheerleading:
---
Our CHEER PRO Dance Fitness videos and certification course are the perfect step into cheerleading. Build a strong foundation of cheer dance technique and fitness before moving on to develop more advanced skills.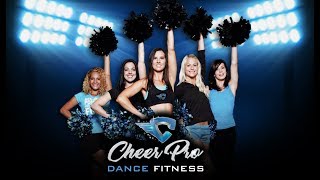 ---
Can I screen the videos at practice?
---
With a COACH or TEAM membership, you can screen our videos at practice so the full team can follow along to the video!
---
---
Coach Courses
How can I get a CCA Gold Certification?
---
STEP 1: sign up for CCA Coach membership (USD$34/month)

STEP 2: work your way through each one of our 11 CCA course modules (CCA1-11)
STEP 3: complete module CCA12 (full course overview) to receive the physical

CheerConditioning.Academy GOLD Certificate

. Once completed the overview quiz, the CCA Gold Certificate is sent to you by post, in physical form, with the official CCA seal.
---
How much do the courses cost?
---
All CCA Gold course modules and the full certification is included as part of your COACH membership. Individual coaches: USD $34/month. Contact us if your organisation has multiple staff numbers who would like to take our courses. Minimum 3-month membership. No additional fees or license required. CHEER PRO Dance Fitness Certification: $149.00 (includes 3-month access to CCA and additional modules). No additional fees or license required. MASTER TRAINER LICENSES: If you're interested in running official LICENSED classes by CheerConditioning.Academy (CHEER PRO Dance Fitness & INTENSITY) you can apply for a Master Trainer license after you have completed the initial requirements. Additional fees and licenses apply.
---
Does it matter where I'm located?
---
No, you can be located anywhere to access our resources and certifications. All our videos are designed to communicate visually, so you can enjoy our videos and tutorials even if you have just a basic understanding of English. If you're a coach, we do suggest you have a good understanding of English to pass the certifications, even though all our knowledge base articles can be translated into your language using the Google Translate widget on Chrome.
---
Can I certify as a cheerleading coach with CCA?
---
Every country, region, and event provider has different requirements for cheerleading coaching. Our certifications and courses work alongside coaching requirements in your area:
Cheer coaches:

you can take

any of our courses as a learning tool and proof of CPD (Continuing Professional Development).

Fitness instructors:

you can take our CHEER PRO Dance Fitness course as a complementary teaching tool to your ETM or other Fitness Qualification required by your country, organisation or insurance provider.

Dance teachers:

you can take our CHEER PRO Dance Fitness course as a complementary teaching tool to your dance qualification required by your country, organisation, or insurance provider.

Newcomers:

you can take

any of our courses or modules as an ongoing learning tool; however, please check with your insurer, event provider, or local organisation for any coaching credentialling and safety certifications you may require.
---
How long does it take to complete a course?
---
Everyone is different; the courses and modules are designed to be flexible according to your schedule. As a guideline:
CCA Course Modules:

each module should take 2-3 days to complete thoroughly. If you need to spread it out, we suggest you aim to complete each module over 2-3 weeks.

CCA GOLD:

It's possible to complete all 12 modules in three months if you're doing a "full-immersion." If you're working around existing commitments, you can easily do this within six months - one year. There are no time limits to complete the full CCA Gold.

CHEER PRO Dance Fitness:

It should take

1 month to complete based on your schedule and your background in dance, cheer, or fitness. If you require more time to complete, you can always extend your completion time by getting a CCA Coach Membership.

LICENSED CLASSES:

Licensed class formats and modules are a more full-time commitment and business model offered to professionals as an official affiliate of CheerConditioning.Academy. Before you look at delivering licensed classes, we require completion of the CHEER PRO Dance Fitness module and an existing dance or fitness qualification.
---
---